WSBK Assen 2017
30-Apr-17 TT Circuit Assen
Assen, Netherlands
The party event! Great racing, and non-stop action on- and off-track. We'd tell you more if we could remember it!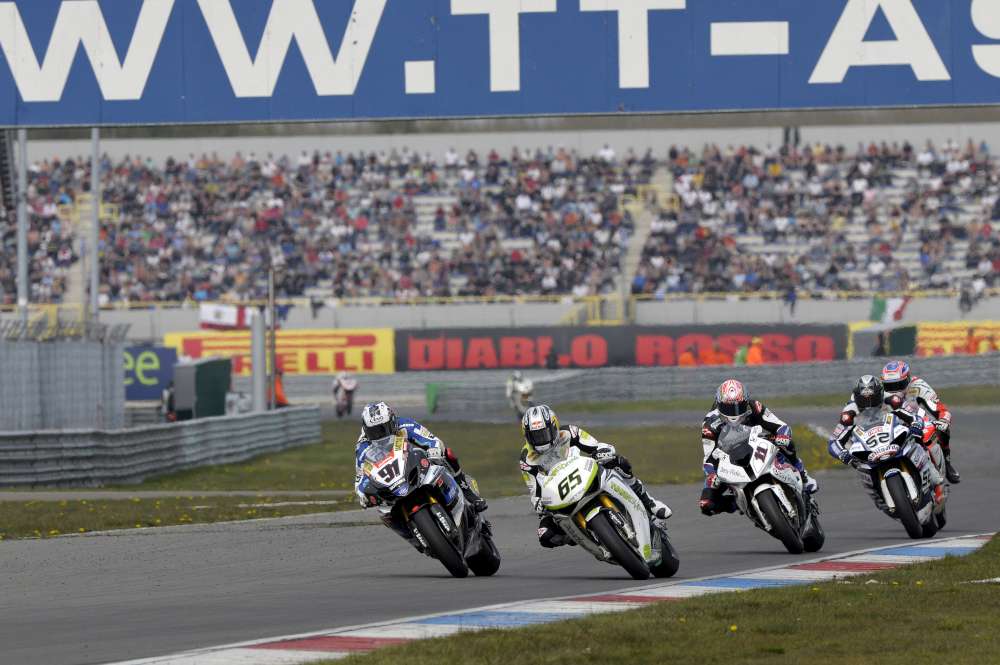 What is it about the Dutch?! You think this is a straight-laced country with a somewhat reserved image? Then you come to Assen and experience what is always the biggest non-stop party of the year! The campgrounds turn into impromptu outdoor rock festivals, and the towns are crawling with Dutch bike fans day and night.

If WSB ever had a spiritual home Assen would be a top contender for the title. Even after the shortening of the circuit a few years ago it still retains much of its character with high speed and heavily cambered corners leading on to good straights allowing out-breaking manoeuvres for the bravest riders. Both MotoGP and WSB have seen many of their most exciting races take place here amongst the dikes and canals of Northern Holland. This is a fantastic track with lots of action points and great viewing. The track itself is flat as a pancake; but hills have been built up around it to afford many superb vantage points.

Our package puts you right IN Assen - (longish) walking distance to the track - but we will provide transport. We stay in a modern 4* hotel, with great breakfast; and our package INCLUDES dinner Saturday night; after which you may want to take the 15 minute stroll to the centre of town for the awesome street party!

The package also includes general admission all weekend, Saturday paddock pass and roving grandstand tickets for Sunday race day; which means you can get around the whole track to the excellent viewing. Of course we strongly encourage you to upgrade to full team experience or VIP; either of which makes you a guest of factory team Kawasaki!


n.b. as in all our SBK events, we require a minimum number of attendees to send a guide. If we fail to reach that number you will be offered a reduced price for a 'self guided' package or full refund.