WSBK Thailand 2017
12-Mar-17 Chang International Circuit
Buriram, Thailand
A remarkable circuit in a remarkable country! Although somewhat distant from Bangkok, the circuit is loved by teams and fans who magae to make it! We run an all-inclusive 4n package, taking you from and back to Bangkok to make it all easy for you!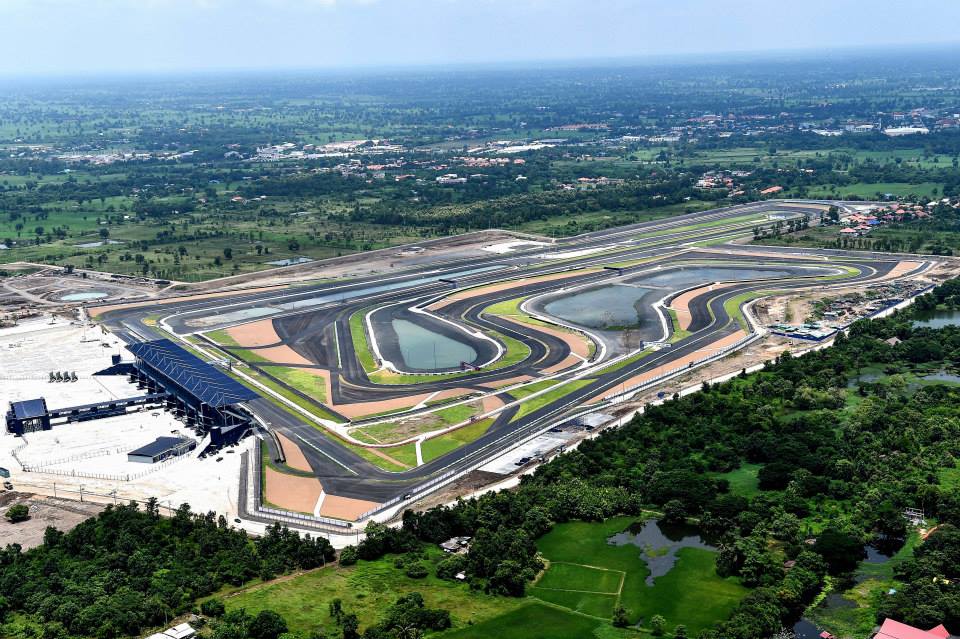 The Chang International Circuit (aka also known as Buriram United International Circuit) in Buriam, Thailand is a purpose-built facility opened in 2014. The 4.5km Tilke-designed circuit presents huge challenges, with tight technical sections and several huge straights.

SBK has come here twice, 2017 will be the third trip by the paddock. We are delighted that our partners Kawasaki have won every race here, with Jonathan Rea winning the first three!

This is not an easy event to attend. Buriam is a good 5 hour drive from Bangkok, although there is a small airport with daily service from Bangkok. However if you join our tour you may drive up with us, making it all very easy -- you just make your way to Bangkok and leave the rest to us!

Our package there is based in a lovely 4* Spa hotel about 40 minutes from the track. With our guide off track and Kawasaki on track, you will be free to focus on the action!

We also offer the lovely SBK VIP - customers there will still have the opportunity to visit the Kawasaki garage.


n.b. as in all our SBK events, we require a minimum number of attendees to send a guide. If we fail to reach that number you will be offered a reduced price for a 'self guided' package or full refund.