WSBK Portimão 2013
09-Jun-13 Autódromo Internacional do Algarve
Portimão, Portugal
Perhaps the best venue of the year! A great holiday destination and always a fantastic race weekend!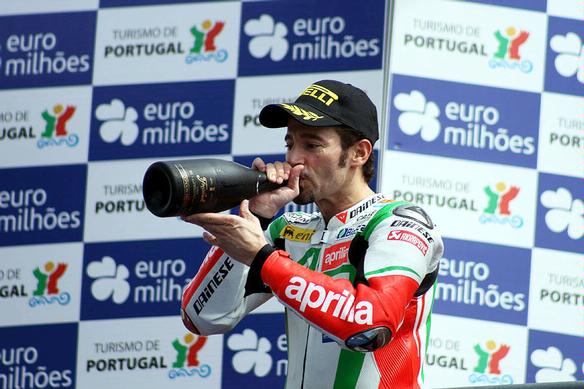 Portimao is rated by riders and fans as one of the best, if not THE best! For the riders it's a fast flowing track with blind corners and plenty of elevation changes along with good overtaking. Rossi has even said he would like to ride WSB just to be able to race hear. For fans the viewing is spectacular and access around the track is easy with free coach shuttles running around the perimeter.

Your pass will give you access to the whole circuit were large stands offer wide views of nearly all the corners. Our favourite spot for once is on the top of the Start/Finish stand. From this high point not only can you see the straight but also nearly all the rest of the circuit. If you've been to Valencia think of it tipped on its side to about 45 degrees and you'll get the idea.

Positioned only a few Kilometres from Portugal's Algarve coast, it's hard to think of a greater setting. Our 5* hotel is right on the beach and after a full day at the track it fun to walk along the sand to one of the seafront restaurants. Alternatively you can walk or taxi into town were there are plenty more bars and restaurants to choose from.

Consistently our best-attended event - come once and you will see why! Sadly, there is some question mark over its future - so don't miss this opportunity or you may kick yourself for never getting the chance to visit an amazing venue!