WSBK Nurburgring 2013
01-Sep-13 Nürburgring
Nurburg, Germany
This legendary circuit is a must-visit on any bikers' bucket list. The beautiful track is matched by the hospitality making this one of our favourite destinations of the year.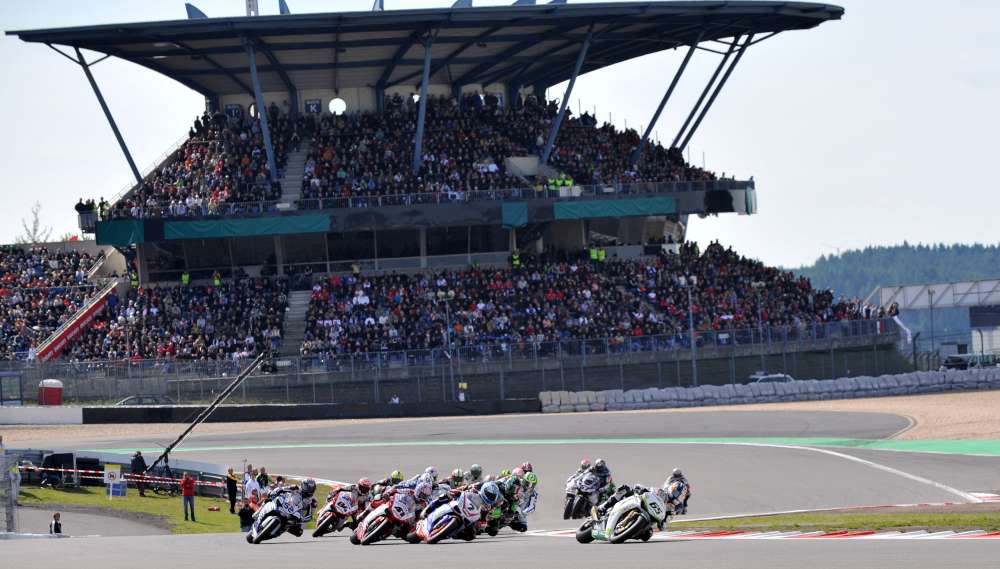 Situated in the Eifel Mountains, the Nurburgring is one of most beautiful locations of any circuit. After a huge regeneration program over the last three years the circuit now has some of the best facilities on the calendar. While at the track you can take a roller coaster ride along the start/finish straight, visit a motor museum, take a taxi lap of the infamous Nordscleife……oh yes, and watch some world class bike racing.

Viewing at this event is from the two grandstands at the back of the paddock which allows you to see the last three corners and the last chance breaking point before the finish line. We can also offer other stands if you wish to upgrade your view. Of course the view you will get from INSIDE the Kawasaki garage will be pretty special as well!

Our hotel is literally AT the track - you can walk to the paddock in a matter of minutes! We will shuttle you in the car if you wish... Bars and restaurants abound and we will certainly drop into the village to enjoy proper German hospitality in this heart of the Mosel wine country!

Last year we had an amazing time - see the photo gallery!

This is a very popular add-on to the legendary Brno MotoGP - we can take you straight from Brno to the 'ring for an awesome double weekend of moto action!