WSBK Russia 2013
21-Jul-13 Moscow International Raceway
Moscow, Russia
The inaugural event in 2012 was a real eye-opener! We expected a catastrophe - we got an amazingly slick track and fantastic action! The hotel is stunning. We take care of you from the moment you land!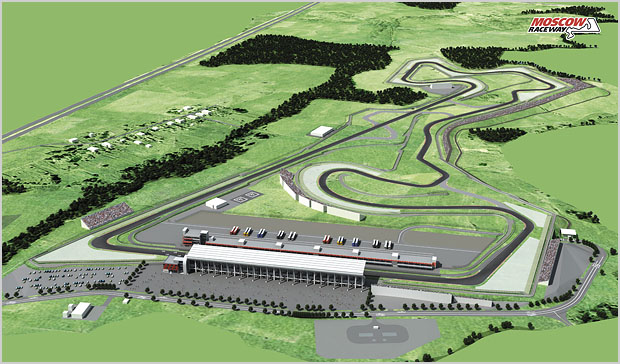 This new circuit, about 77km west of Moscow, has proven to be one of the most exciting on the international circuit!

If you are going to make just one SBK event this year, this is the one!

The circuit boasts an exciting layout, first class facilities, huge garage space, luxurious VIP, ample parking and even conference facilities! F1 and MotoGP are sure to follow, but this is a unique opportunity to be one of the first to taste this!

We will be putting Russian-speaking staff in addition to our usual SBK expert(s); indeed everyone in the office wants to go to this one!

We recommend you plan to arrive a day or two early. Thursday we will be doing a private guided tour of Moscow - one of the most unique cities in the world. We are at the track from Friday - again we strongly recommend you make it up there Friday for that first look. An opening reception Friday night with some very special guests will help really get you into the mood! We expect a number of ancilliary activities to keep us amused at the track - including the SBK Paddock party!

We searched long and hard for the "right" hotel. If we were based in the centre of Moscow, 2-3 hours transfer times would be quite likely (as others found last year!). Outside of Moscow, to the west, there are very few hotels, and most of them still firmly in the "communist" era. Except ours. The 5* Spa and Resort we use lives up to the most demanding of Western expectations, and once we found it last year we just knew this was the place to be.. We were not wrong and we are pleased to be going back!

At the track, ALL our customers will be guests of Team Kawasaki for the closest possible exposure to the action! Hospitality, lunch, garage tours and a very special Saturday night dinner! They DRIVE their hospitality unit in from Europe - ask them about the experience!

WE are sure to come up with more cool things to do at this event - join us for this unique event!