WSBK Monza 2013
12-May-13 Autodromo Nazionale Monza
Monza, Italy
Steeped in history, Monza is the event for the most die-hard of bike racing fans. You feel privileged just to be here...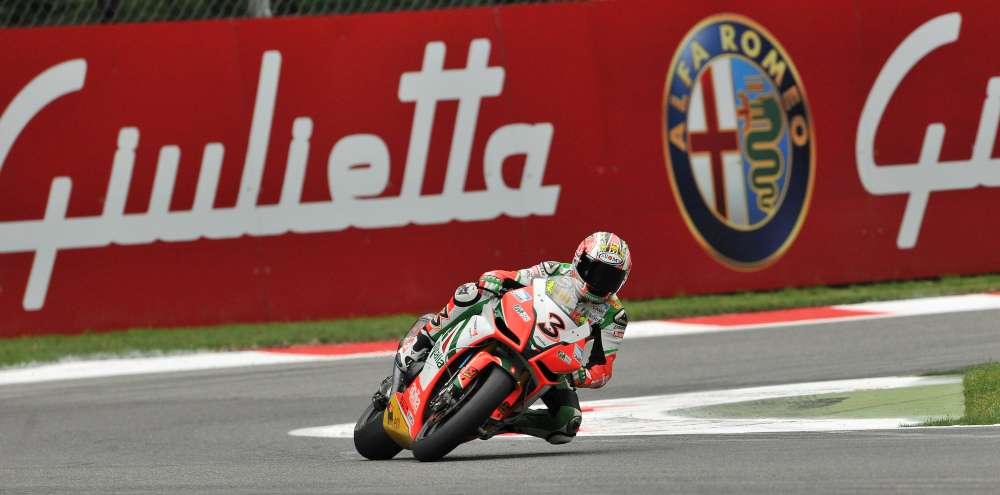 As you step off the coach the sound of a Superbike being held flat out for what sounds like forever will most likely be the first thing you hear. The trees that surround the track seem to trap the sound and amplify it. The length of the straights here makes the top speeds very high. The sheer history of Monza makes it one of the greatest circuits in the world to visit and with the drafting that takes place between every corner it's an excitingly unique place to watch bike racing. Monza's layout and atmosphere create very close racing and it's not unusual to have four bikes swap the lead on the last lap changing position on the entry to every corner.

Your pass will allow you in to all but a few stands around the track, with Ascari and the Parabolica being our favorites. Your pass will also give you access to the historic circuit and will allow you to walk on the old banked circuit which has to be seen to believed. It is almost impossible to imagine that they used to race bikes around it! Of course you will enjoy all the inside action with Kawasaki!

Our hotel for this event is in the center of the town of Monza which has good shopping and is only a short train ride away from the centre of Milan. There is a coach each day to the track but if you prefer it is a very pleasant one hour walk through Monza Great Park and the town.

Every race fan should be able to say that they have seen bike racing at Monza. Really, you will never have seen (or heard!) anything like it.