WSBK Australia 2013
24-Feb-13 Phillip Island Grand Prix Circuit
Phillip Island, Australia
The season opener for the first crack at the new teams and bikes. Also early enough in the year to be reasonably assured of decent weather giving you plenty of opportunity to see this incredible circuit.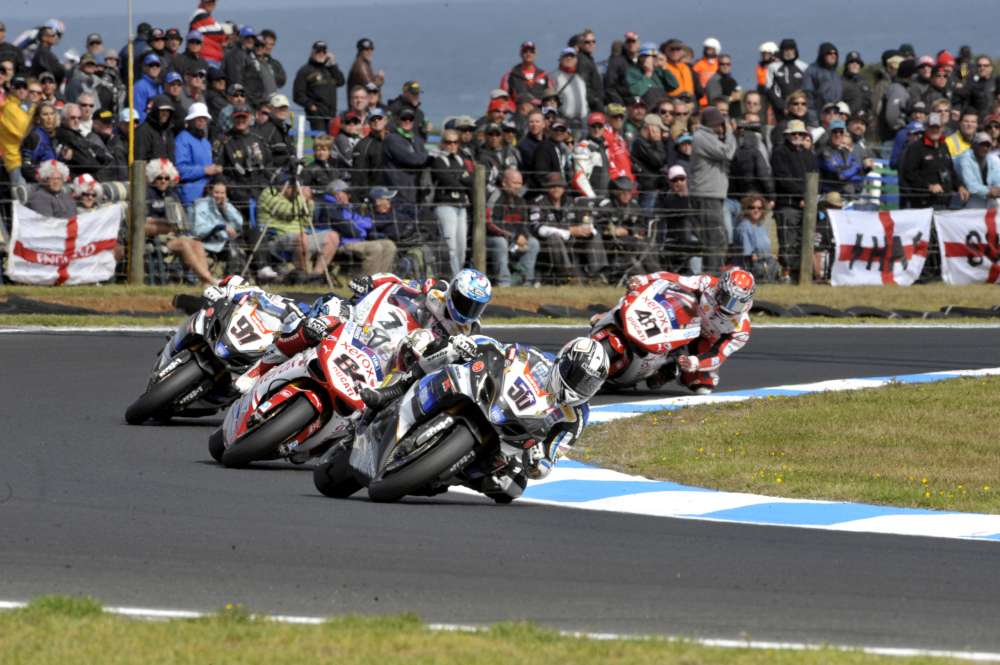 If you ever wanted to use a SBK race as an excuse for a great holiday, this is the one!

Phillip Island is an incredible place. Leaving aside the track for a moment, the island itself is a brilliant nature reserve, featuring many indigenous species, and of course the impossibly cute pint-sized penguins who make a night parade up the beach! A great holiday destination in its own right!

However we are here to see action, and this place packs it in! The track is brilliant to walkabout - you can get very close to the bikes, and there are too many great vantage points to list. This is one of the few tracks that EVERYBODY loves - riders, teams, spectators. The circuit is fast and flowing allowing great corner speeds and challenges all over - it produces perhaps more memorable moments than any other circuit!

(Marco Melandri was responsible for one such moment! One of our cherished memories of Phillip Island was the 2006 MotoGP race where Marco made a stunning one-handed pass on the inside to snatch victory from local hero Vermeulen. Expect to see more of this!)

This year we are running a very special package based on accommodation right ON the Island - 10 minutes from the track. With choice of a private apartment or one room in s shared apartment to keep costs down, with our local expert guide and insider access this is the way to go! ALL customers will be also welcome as team guests of our partner team Kawasaki, so you will really see the inside track!

You can go with just a paddock pass or go 'whole hog' and enjoy the top VIP hospitality. In either case you will be 'in' with Kawi!